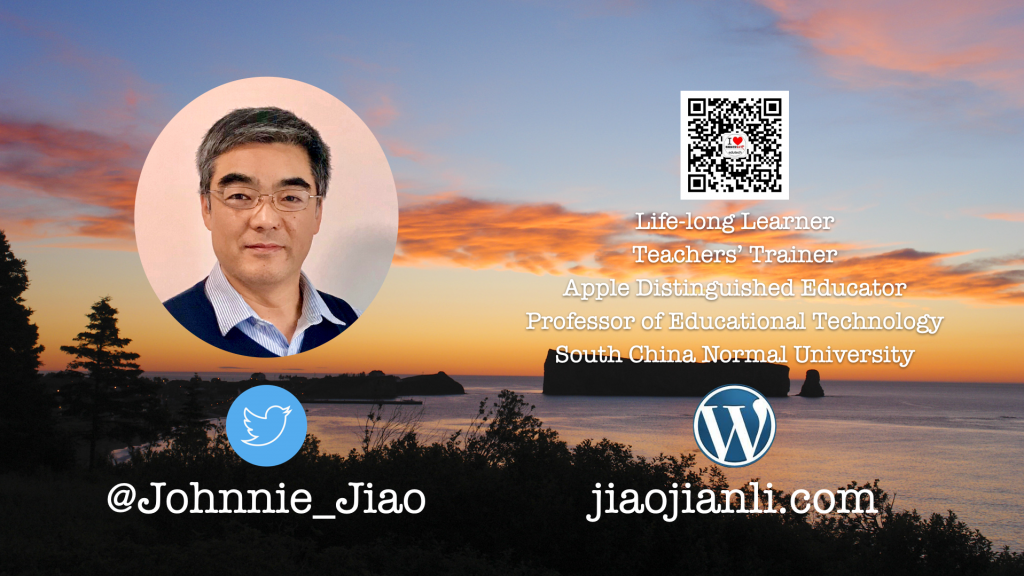 Dr. JIAO Jianli is Professor of Educational Technology and Director of the Future Education Research Center (FERC) at the School of Information Technology in Education (SITE), South China Normal University (SCNU), Guangzhou, China.

Dr. Jiao is a pioneer in teaching and learning with educational technologies in mainland China. He has taught a variety of undergraduate and graduate courses in educational technologies, instructional system design, and Social Networking System in Education, and facilitated professional development programs for in-service teachers and faculty.

Dr. Jiao's research interests span educational technology, blended and online learning, technology-enhanced learning in K12, higher education, and technology-enhanced teachers' professional education, as well as minimalism Educational Technologies.

Dr. Jiao has published extensively on digital teaching, learning and assessment in K-12 schools and higher and professional education. His current work focuses on Technology-enhanced teachers' professional development, digital and social learning, Massive Open Online Courses, Online, Flipped Learning and Blended Learning as well as Teaching and Learning in 1:1 Settings.

Dr. Jiao is one of the most highly cited scholars in Mainland China in the field of education, especially in the field of educational technology. He listed as one of top 50 researchers (ranked No.20) by the National Knowledge Infrastructure (CNKI) according to publication citation and reference index database of CNKI. He has extensive experience in working with in-service K-12 teachers in formal and informal learning contexts.

Dr. Jiao also has instructional design experience within corporate and higher education settings.
More information about his research and work can be found at www.jiaojianli.com.