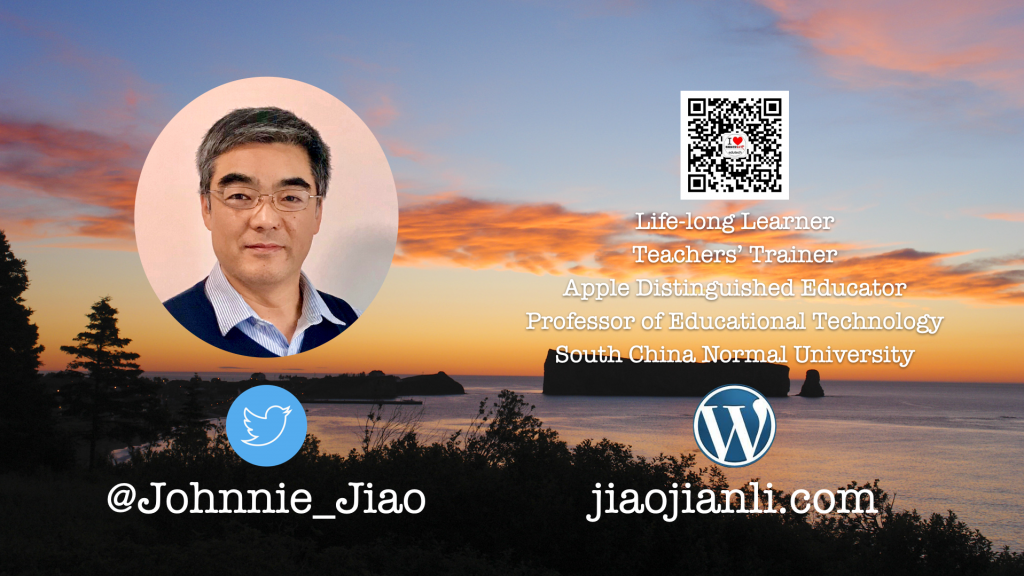 Dr. Jianli Jiao is Professor of Educational Technology and Director of the Future Education Research Center at the School of Information Technology in Education, South China Normal University, Guangzhou, China.

He is a pioneer in teaching and learning with the web in mainland China. His research interests span educational technology, blended and online learning, technology-enhanced learning in K12, higher education, and continuing professional education.

He has spoken at numerous local, national and international conferences about educational technology, MOOCs, blended and online learning, and published over 10 books, more than 60 articles in refereed journals, and 2100 posts in his own weblog (www.jiaojianli.com) in past 18 years.

Currently, he is researching MOOCs, technology-enhanced learning as well as blended learning in K-12 and higher education settings.